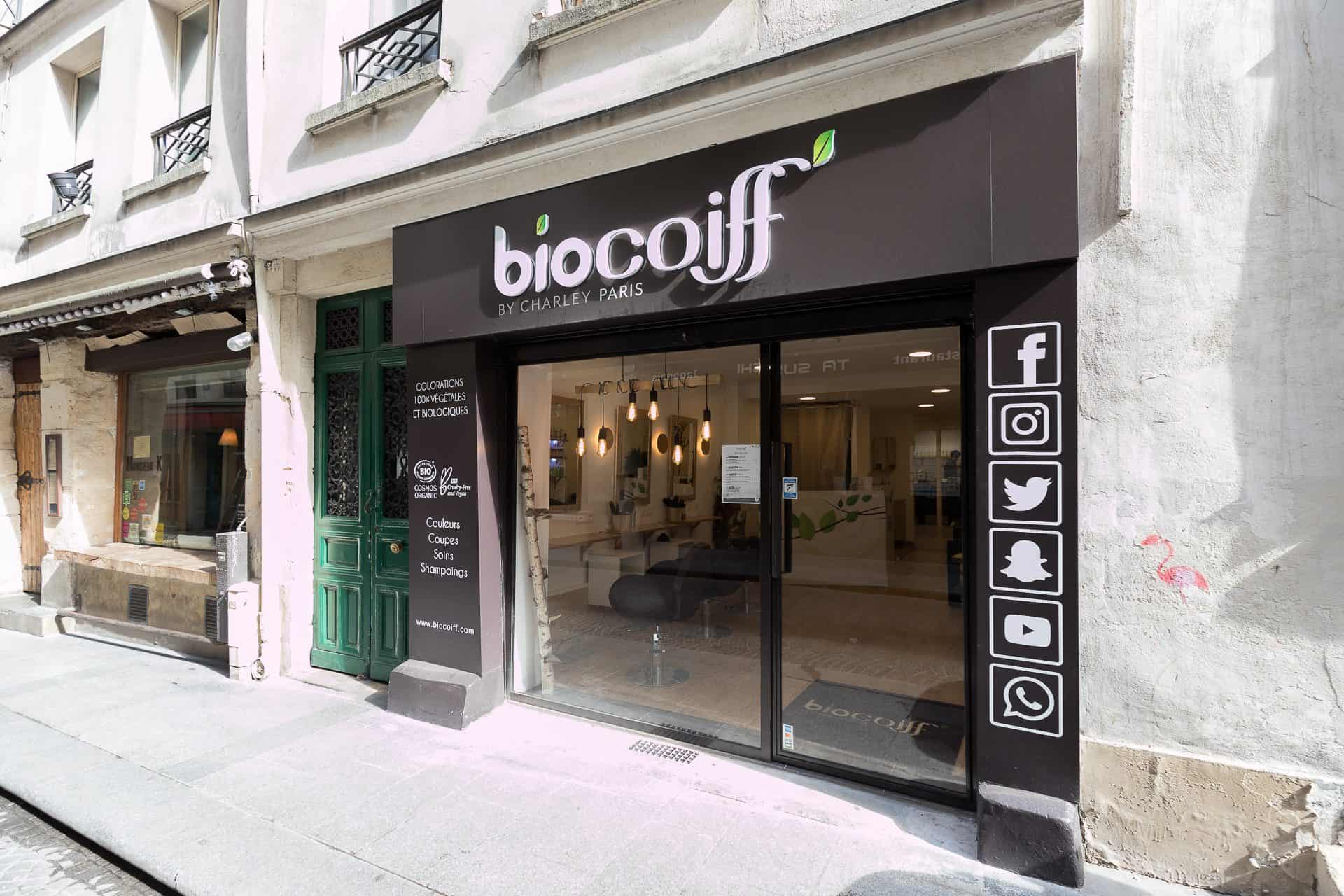 Biocoiff' Montorgueil
10 Rue Marie Stuart - Paris 2è
01 88 33 49 77
Tuesday to Saturday from 10am to 7pm
Score : 4.6/5 (229 reviews)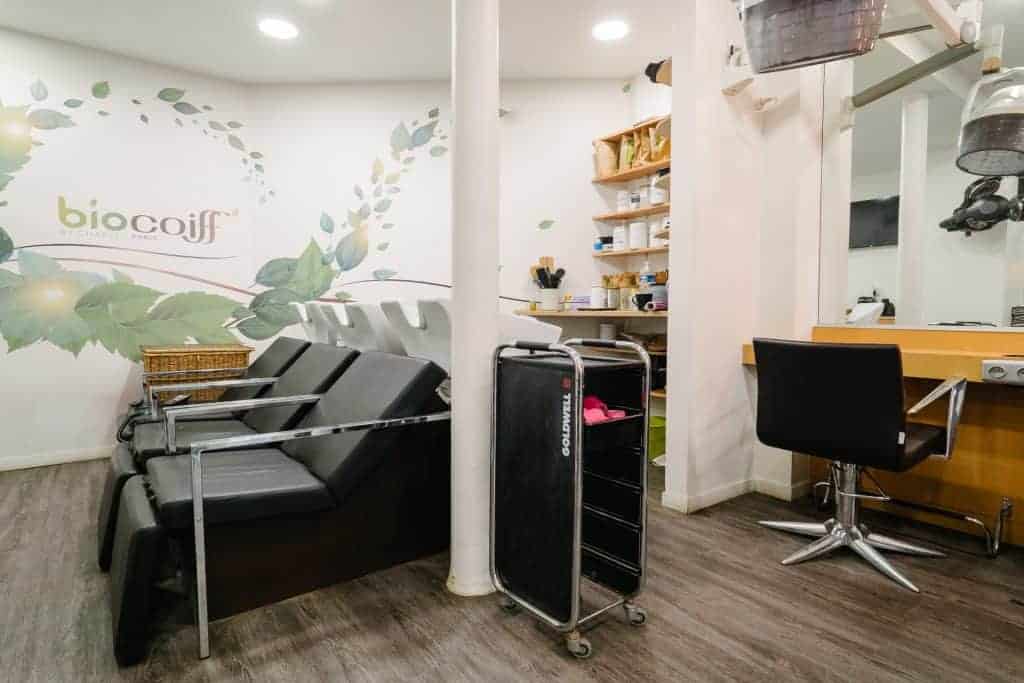 Biocoiff' Bastille
42, Boulevard Henri IV - Paris 4è
01 42 77 00 05
Tuesday to Saturday from 10am to 7pm
Rating : 4,5/5 (282 reviews)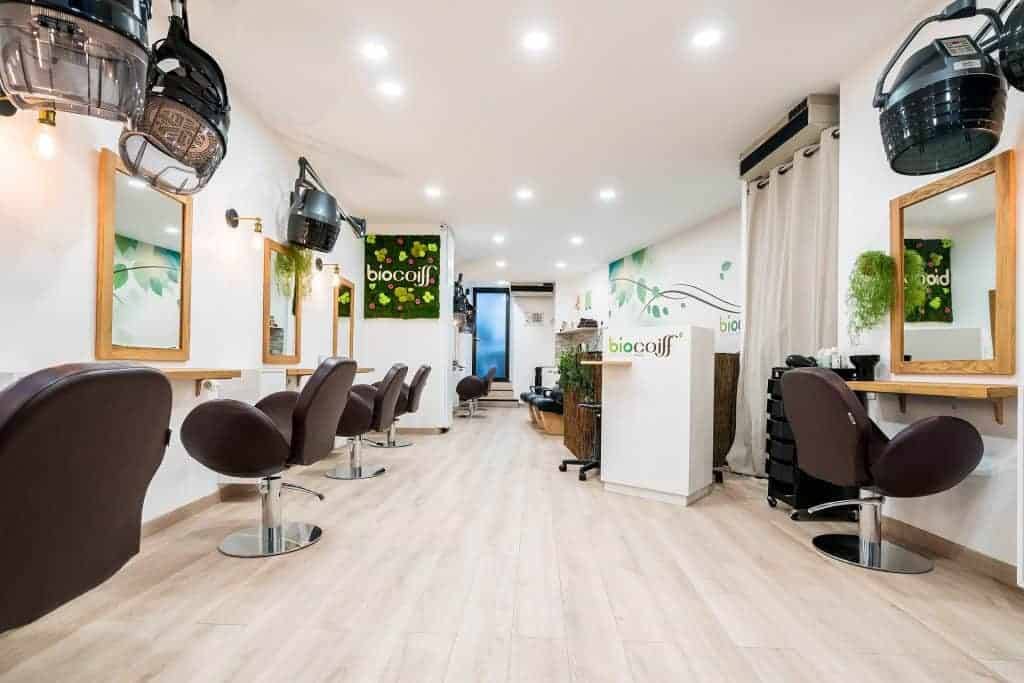 Biocoiff' Saint-Germain
5, rue des Ciseaux - Paris 6è
01 43 26 77 77
Tuesday to Saturday from 10am to 7pm
Score : 4.6/5 (174 reviews)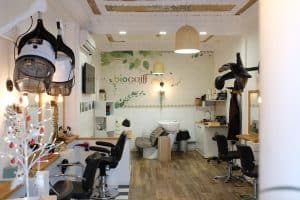 Biocoiff' Haussmann
192 Bld Haussmann - Paris 8è
01 45 61 14 05
Tuesday to Friday 10am to 7pm Saturday 9am to 6pm
Rating : 4,6/5 (298 reviews)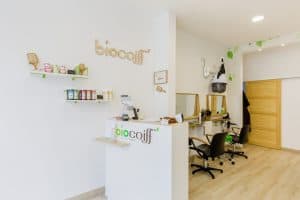 Biocoiff' Daumesnil
75 Rue Claude Decaen - Paris 12è
01 84 25 45 60
Tuesday to Friday 10am - 7pm Saturday 9am - 6pm
Score : 4.4/5 (151 reviews)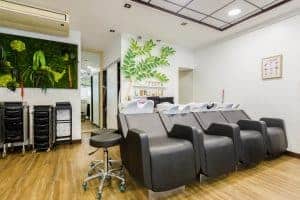 Biocoiff' Jeanne d'Arc
19, place Jeanne d'Arc - Paris 13è
01 45 85 91 09
Tuesday to Friday 10am to 7pm Saturday 9am to 6pm
Rating : 4,5/5 (248 reviews)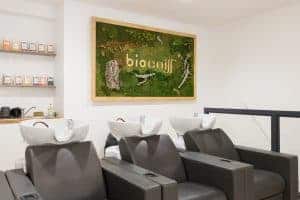 Biocoiff' Convention
188 Rue de la Convention - Paris 15è
01 45 31 50 66
Tuesday to Saturday from 10am to 7pm
Score : 4.4/5 (171 reviews)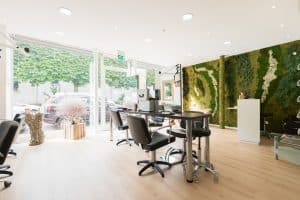 Biocoiff' Levallois-Perret
5 Place d'Estienne d'Orves
01 47 37 16 24
Tuesday to Friday 10am to 7pm Saturday 9.30am - 6.30pm
Rating : 4,6/5 (150 reviews)
Hair care in Paris - where to go in the capital?
In recent years, hair care products have become increasingly popular.
We are paying more and more attention to the ingredients of these products.
Aware of the effects of chemical substances on the body and the environment, we turn to natural and biosourced hair products to nourish, moisturise and detoxify the fiber hair.
Biocoiff hair care products meet all the expectations of those who want Vegan hair care made in France.
Where to find these products, which ones to use and how to use them to get the full benefit of their properties? We shed some light on the subject.
The benefits and properties of organic hair care
Like brands whose philosophy is based on well-being and respect for the living, organic hair care products are formulated exclusively with plant or mineral extracts.
These products are safe for the scalp and hair.
They can be applied to people undergoing medical treatment.
These treatments respect the nature of the hair and are not aggressive.
As a result, the scalp will secrete less sebum and can regenerate itself.
The only downside is that the application times are a little longer and it takes a few weeks for the hair to get used to their formulations.
Nevertheless, all Biocoiff customers are unanimous.
After an organic mask, the hair is sheathed, thicker and silkier.
They breathe health.
Treatments in Biocoiff' salon
Organic hair care products are true wellness cocktails for the hair, banning toxic preservatives, salts, sulphates and silicone.
In itself, coloring , a speciality of Biocoiff' hairdressers, is already a hair care product.
The plant-based certified organic care
But if you don't want to colour your hair and only have the benefits of coloring the plant-based treatment is there for you!
The plant-basedtreatment or the Biocoiff' neutral treatment is composed of ayurvedic plants only.
It does not contain any dye plants.
The powdered plants will create a protective sheath around your hair.
Shine and softness are assured after this treatment.
In a salon, it takes 1 hour to 1h30 to perform this treatment.
Organic, Vegan and made in France certified deep care
Is your hair split? Is it brittle? Dry?
Deep Care is for you!
Two deep treatments are offered in the salon depending on the thickness of your hair.
These products, which are mainly composed of shea butter, provide deep nourishment for your hair and tips.
Under a steam helmet, this treatment will be complete: moisturize and nourish your hair to regain healthy hair.
Biocoiff' treatments to do at home
Chemical colorings , blow-drying and pollution are known to damage fiber .
There are countless clients who walk into a Biocoiff' salon hoping to get their "old" hair back.
For them, as for those who are undergoing or have undergone major medical treatments, the application of care products will both detoxify the hair and boost it.
All Biocoiff' hair products formulated by our brand are Cosmobio certified and are manufactured in France.
It is used before applying a coloring or to treat oily hair and dandruff.
It is applied like a shampoo but should be left on for 15 minutes before rinsing.
Jasmine, Rosewood or Damask Rose Balm to deeply nourish your hair.
These balms combine the fatty acids of mango and coconut butter with essential oils to create rich, creamy masks that restore tone and shine.
After melting 3 to 4 teaspoons in a double boiler, apply to the lengths and tips.
You can either leave it on for 15-35 minutes or leave it on overnight before rinsing and shampooing.
Alternatively, you can take a small amount, melt it between your hands and apply it daily.
While Jasmine Balm is recommended for thin hair and dry hair, Rose Balm is recommended for thick, damaged and curly hair.
Rosewood balm is recommended for very sensitive hair.
It adds shine for a quick beauty treatment at home.
Its pleasant and delicate fragrance permeates the hair.
It is applied to the lengths for 5 to 15 minutes.
Shine and softness are guaranteed!
It is applied directly to the scalp or the lengths.
Its acidic pH will close the scales and increase the shine of the hair.
It also activates the microcirculation of the scalp.
In addition, it prevents hair loss and promotes hair growth.
It can be applied to wet or dry hair and helps to shape it.
How to choose?
Biocoiff' hairdressers select products according to the condition of their clients' hair.
They will also be able to advise those who want to use them on a daily basis.
All of its Biocoiff' products complement the range of shampoos andcoloring .
As you use them, your hair becomes stronger and fuller.
How to use Biocoiff hair care products?
To restoreshine to damaged hair, it is advisable to use these treatments in synergy.
The balms are applied at least once a month as a mask.
The others are used according to the frequency of washing.
All the brand's organic treatments are available in Biocoiff salons in Paris.
It is also possible to place an order on our online site.
An advisor is available to answer questions, provide tips for use and introduce new products.
Kindness and benevolence are the key to informing and helping people appreciate the properties of these products.
The organic hair care products offered by Biocoiff are truly your best allies in obtaining hair that is full of tone, while respecting your health and the environment.