But what is aneco responsible cosmetic? What are the most commonly used cosmetic brands?
Like the food they eat, consumers are increasingly concerned about the products they apply to their skin and hair.
They choose them from among those that have positive effects on both their health and the environment and, in short, opt for eco-responsible cosmetics.
Eco-responsible cosmetics: what exactly is the situation?
Here are four of the main criteria that go into the definition of eco-responsible cosmetics.
A cosmetic that contains a limited quantity of ingredients but of high quality.
These ingredients are natural, free of perfume, colouring and any synthetic chemical components.
Cosmetics have a low environmental impact
Its manufacture is carried out under conditions that respect workers'rights.
Individuals who are adept at eco-responsible cosmetics particularly appreciate care products with an organic label.
The labels
Some brands want to offer consumers a guarantee that the natural ingredient composition of the products they buy is sufficiently high.
The label COSMEBIO and certification ECOCERT Cosmos Organic are the most recognized today. Biocoiff' has both on its products.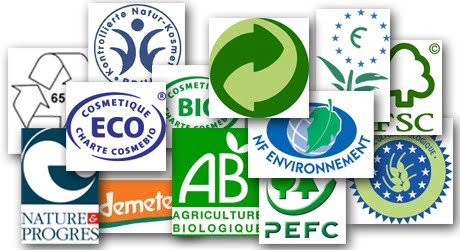 They are committed to taking into consideration several principles based essentially on respect for the health of the human being and the planet.
No raw materials or preservatives harmful to health or the environment are used in the composition of eco-friendly cosmetics.
Its method of manufacture and processing must be non-polluting.
Everything that affects him or her is governed by the expertise of an independent firm that is transparent to the general public.
Biocoiff' products
Biocoiff' hair care products are in line with the basic principles of eco-responsibility.
In addition to its classic haircutting service, Biocoiff' specializes in coloring plantThis hair care product is 100% flower and plant based to sublimate the hair without damagingit.
Clay strands are also part of the treatments offered to naturally enhance the beauty of the hair.
Biocoiff' products care for hair both gently and deeply.
They are not tested on animals, are not provided with any animal substances and do not pollute in any way.