Dans le monde de la coiffure, il est temps de changer de direction. Les gros groupes industriels bien connus sont omniprésents dans le paysage médiatique et publicitaire et ont une réputation qui semble immuable mais les consommateurs et consommatrices commencent à prendre conscience que ce qu'on leur propose n'est pas si bon pour eux…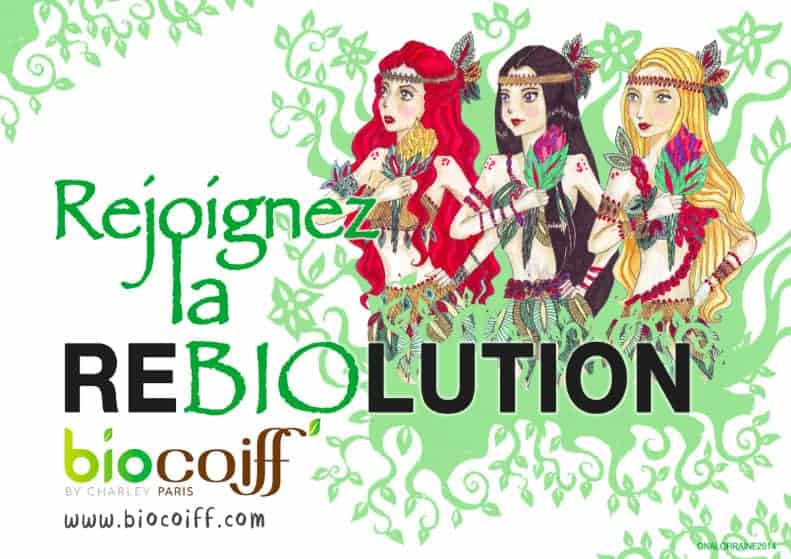 Awareness for many reasons
The rejection of colorings and classic products and the search for an alternative for her hair comes from several reasons:
un ras le bol des grandes marques qui proposent la même chose depuis des décennies, une certaine volonté de ne plus être dupe à la vue de tous ces mannequins remuant leurs cheveux au ralenti sur tous les écrans TV ou figeant leurs sourires et cheveux retouchés informatiquement dans nos magazines papier font que les femmes commencent à se détourner de cet harcèlement visuel. Un résultat moins superficiel est maitenant recherché par celles et ceux qui ressentent cette exaspération.
des démangeaisons, irritations ou une simple gêne pendant l'utilisation des colorations chimiques. Ces problèmes peuvent être expliqués par la présence de produits et ingrédients agressifs. Les femmes ont alors le bon réflexe d'arrêter ce qui leur fait du mal mais pour autant veulent continuer à s'occuper de leur cheveux.
A refusal to take risks: during pregnancy and breastfeeding, some women do not want to take risks and turn to natural cosmetics.
The alternative of natural for hair and the skin is increasingly in demand, and whatever the reason, which leads you to it, it will be good.
Natural effectiveness
Research and development is also done on the side of serious brands that have another way of approaching beauty and are proud to claim a true ethic in their way of working (in research, development and communication).
Et tous les produits qui sont issus de ces marques sont EFFICACES !! Un produit naturel et puisque nous sommes Biocoiff', une couleur végétale n'est pas moins efficace qu'une couleur classique : en plus de ne pas être agressive et toxique, elle donne des résultats splendides !! Contrairement à ce qui est dit par ceux qui ne connaissent pas ou ne maitrisent pas cette techniques : les colorations végétales tiennent très bien dans le temps, couvrent parfaitement les cheveux blancs et c'est un très large panel de couleurs qui est proposée à toutes celles qui veulent passer au végétal.
Join the Rebellion !!!
Loin de la politique, la rébiolution est un terme inventé par Biocoiff' pour exprimer simplement la volonté d'adopter un comportement logique : puisque nous sommes dans monde de la beauté et du bien-être, alors arrêtons d'utiliser des produits menteurs et des produits qui nous font du mal.
L'illustration ci-dessus résume la démarche qu'ont de nombreuses femmes aujourd'hui : arrêter tout ce qui est chimique et passer au bio et au végétal pour les couleurs.
Puisqu'une révolution politique est peu probable (même en ces temps de crises), optons pour la rébiolution, davantage à notre échelle et procurant des effets immédiats sur le corps, la beauté et le bien-être. D'autant que cette démarche se fait sans douleur et sans violence. Alors allons-y camarades !! En avant pour la rébiolution !!
The Biocoiff' editorial team
JOIN US ON SOCIAL NETWORKS
Facebook – Twitter –
Youtube