How to prepare an egg hair mask
The egg mask for hair is excellent for boosting damaged, dry hair, weakened by repeated brushing or too aggressive colorings .
To make it, mix one egg yolk with the equivalent of one tablespoon of vegetable oil.
You can use castor oil, avocado oil, argan oil or jojoba oil.
This base can be improved by adding a spoonful of honey, a few drops of essential oil to reduce the egg smell and a spoonful of vinegar to balance the PH of the yolk.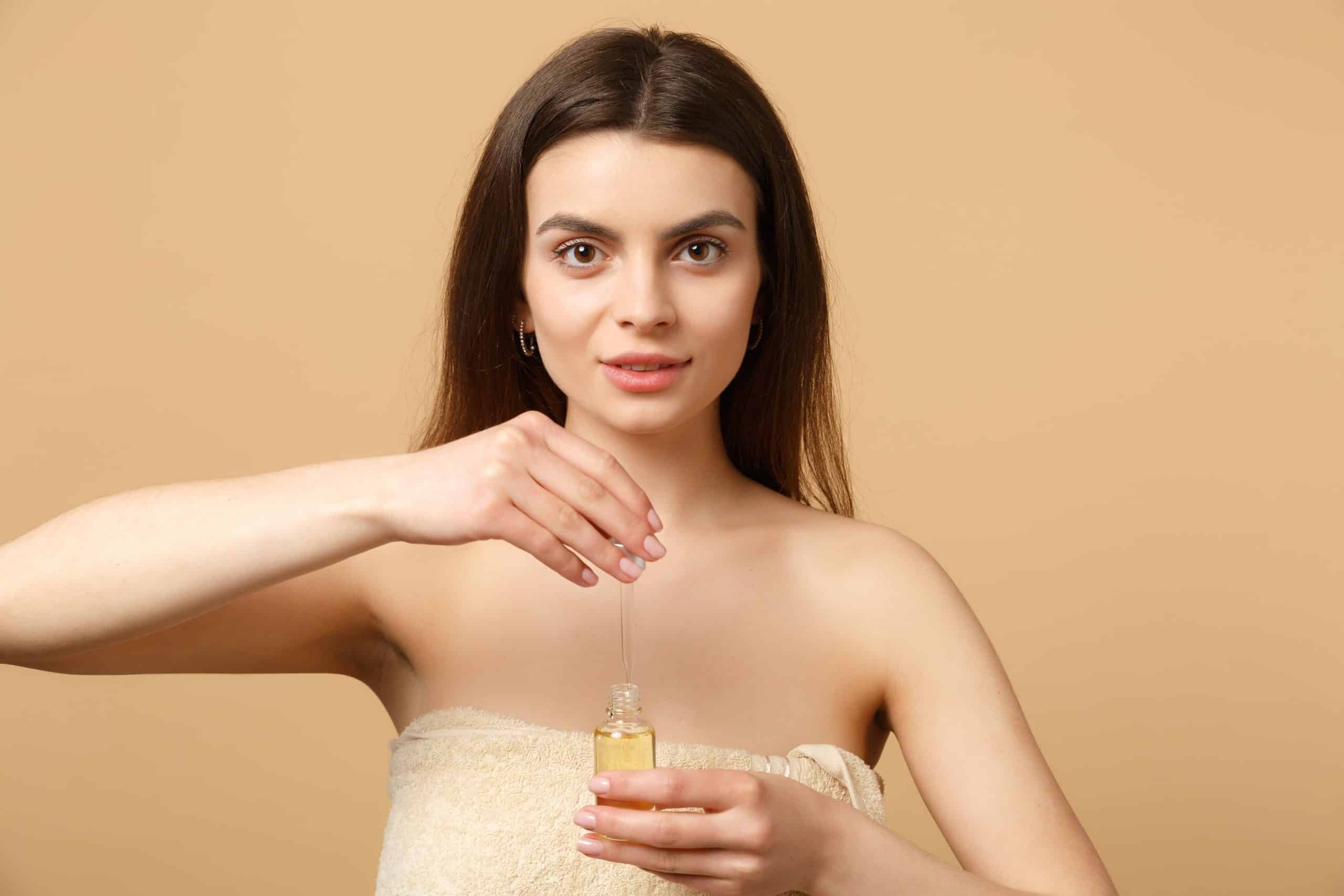 Once these elements have been thoroughly beaten in a bowl, spread the mask strand by strand and leave it on for at least half an hour, wrapping the hair in a charlotte.
Once the time is up, rinse thoroughly with cold water before shampooing.
For long or very long hair, double these proportions to be able to coat the whole hair.
The miracle of the egg mask for damaged hair
The egg mask for hair is simple, natural and economical.
It allows you to benefit from all the properties of this food, which is very rich in proteins and particularly well suited to the treatment of thin hair with a tendency to be fatty.
Egg yolks contain lutein, which helps moisturise the hair and improve its elasticity.
It makes them softer, silkier and less brittle.
It prevents the development of split ends.
The presence of vitamin A promotes hair growth by keeping the hair follicles in good condition.
The egg yolk is also rich in vitamins B12, D and E.
It contains selenium, iodine and pantothenic acid, which give the hair shine and health.
Regular use of an egg mask to treat the hair will also reduce hair loss by stimulating the scalp.
The protein intake will make up for any keratin deficiency and make the hair stronger and more manageable.  
Variations of the egg mask depending on the type of hair.
Avocado Mask
To revitalise damaged hair, you can try the qualities of the highly nourishing avocado.
Take a ripe avocado and mix the flesh with an egg yolk and a teaspoon of olive oil.
This paste is spread over the lengths.
After 30 minutes, wash with fenugreek shampoo or herbal shampoo.
Lemon Mask
Hair that is chemically sensitive and tends to be oily can try the lemon mask.
Simply mix two egg yolks with one lemon juice.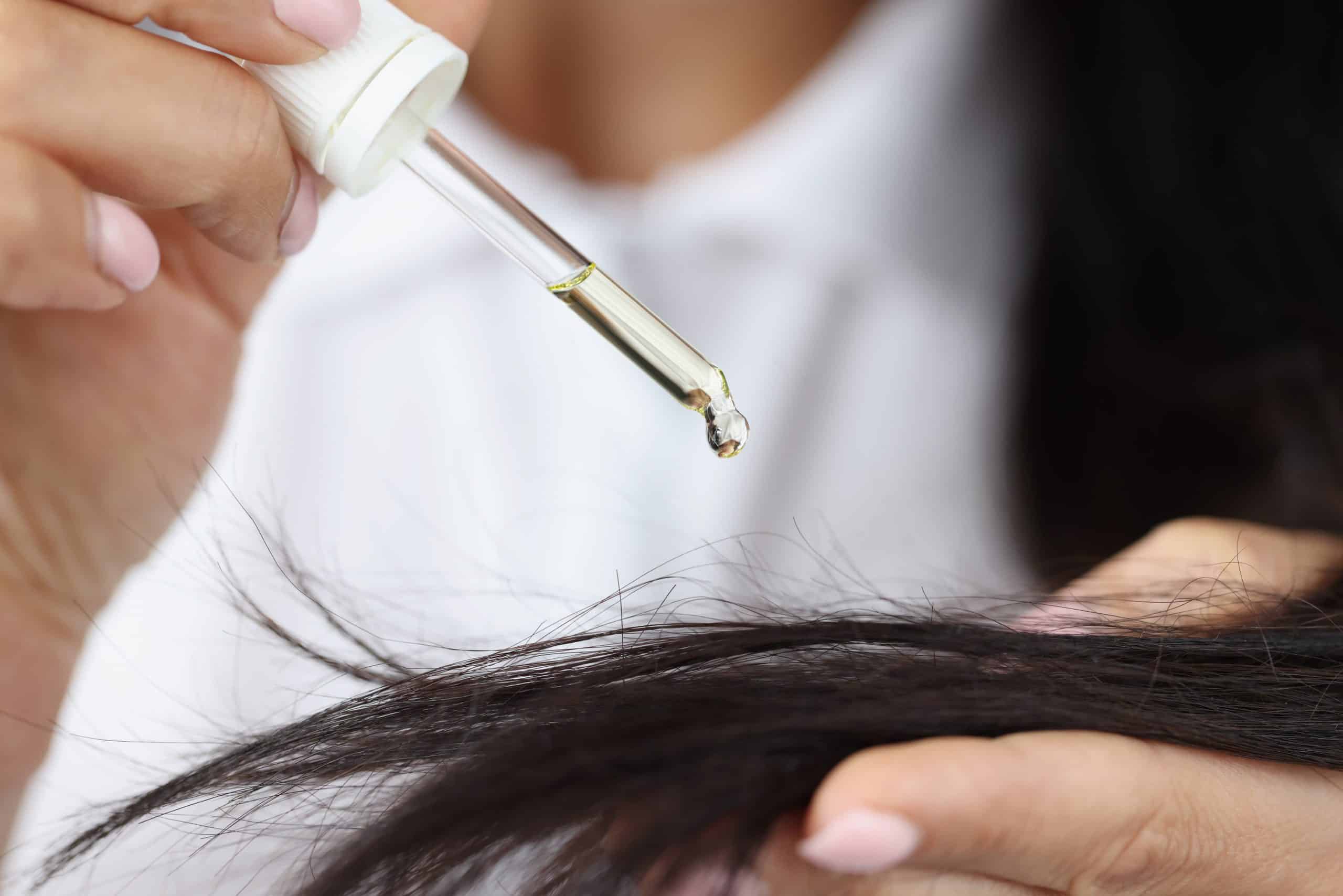 Leave it on damp hair for an hour before removing it with cold water and washing the hair with a tea tree shampoo.
The little inconveniences of the egg mask
The main disadvantage of the egg mask is the smell it gives off or can leave on the hair.
The mask can be rinsed thoroughly with cold water to remove the mask.
We have seen that it is also possible to add a few drops of lemon essential oil or use Biocoiff's ylang-ylang conditioner or spray a veil of Damask rose mist.
The delicate fragrances of these different products will mask a slightly sulphurous odour and remove the greasy feeling left by the egg yolk.
How to replace the egg mask for hair?
If you don't like to prepare this mask or are allergic to the smell, Biocoiff offers products that can be used as an alternative to egg hair masks.
Rosewood balm is recommended for treating dry or damaged hair.
It contains a blend of vegetable oils that are very rich in vitamins.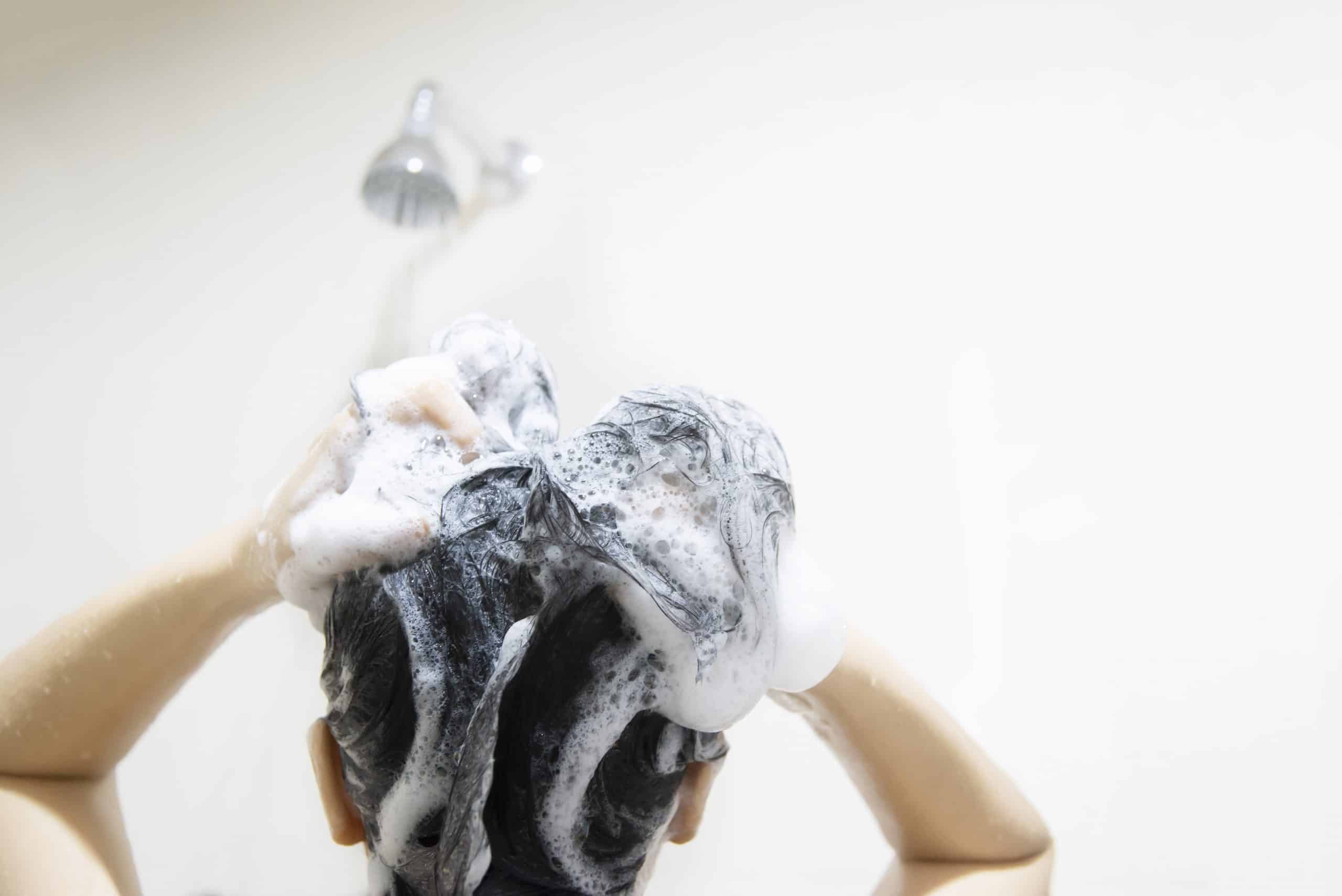 Its formula combines rose essential oil with mango and shea butters, castor oil and coconut oil.
A particularly effective cocktail to boost the hair, close the scales and make it more resistant.
Used as a mask, coat the hair and leave on for 30 to 40 minutes before rinsing.
Jasmine balm can also be used and will work wonders on dry and damaged skin at thin hair .
It combines the properties of jasmine with those of rosemary and coconut.
As a weekly hair treatment, it brings health and tone to the hair.
If you like homemade recipes, you can also concoct 100% natural masks according to your hair's needs.
Castor oil mask
If your hair is lazy, try the properties of castor oil, which we've devoted a whole article to.
Castor oil restores suppleness, softness and shine and will stimulate growth.
You mix three tablespoons of pure castor oil with 6 tablespoons of coconut milk in a bowl.
The preparation is applied to the entire hair and scalp.
Those who are impatient will leave it on for a minimum of 40 minutes and others for a full night before shampooing.