An essential bathroom accessory, the hair dryer must be chosen with care, according to the nature of the hair and the needs. Whether you use it daily or more occasionally, follow the guide to find the hair dryer of your dreams among the many models on offer today. It will accompany you faithfully for many years to come!
The right power and temperature
Power and temperature are the first two elements to be taken into account. They should ideally be adapted to the nature of your hair. Knowing that the power of a hair dryer can vary between 1300 and 2200 Watts, it is up to you to find the right match between the two:
For fragile, fine or dry hair, it is useless to choose a hair dryer with high power and temperature, which would make it more fragile;
if your hair is thick and strong, you can turn to a high-powered blow dryer for fast and efficient drying;
if you have short, resistant hair and are a specialist in alarm clocks or last minute beauty makeovers, opt without hesitation for a hair dryer with a "turbo" function, which will guarantee you ultra-fast drying and beautiful volume;
for all hair types, the"cold air" option helps to expel static electricity, closes the scales and offers a gentle drying, for divinely smooth and shiny hair!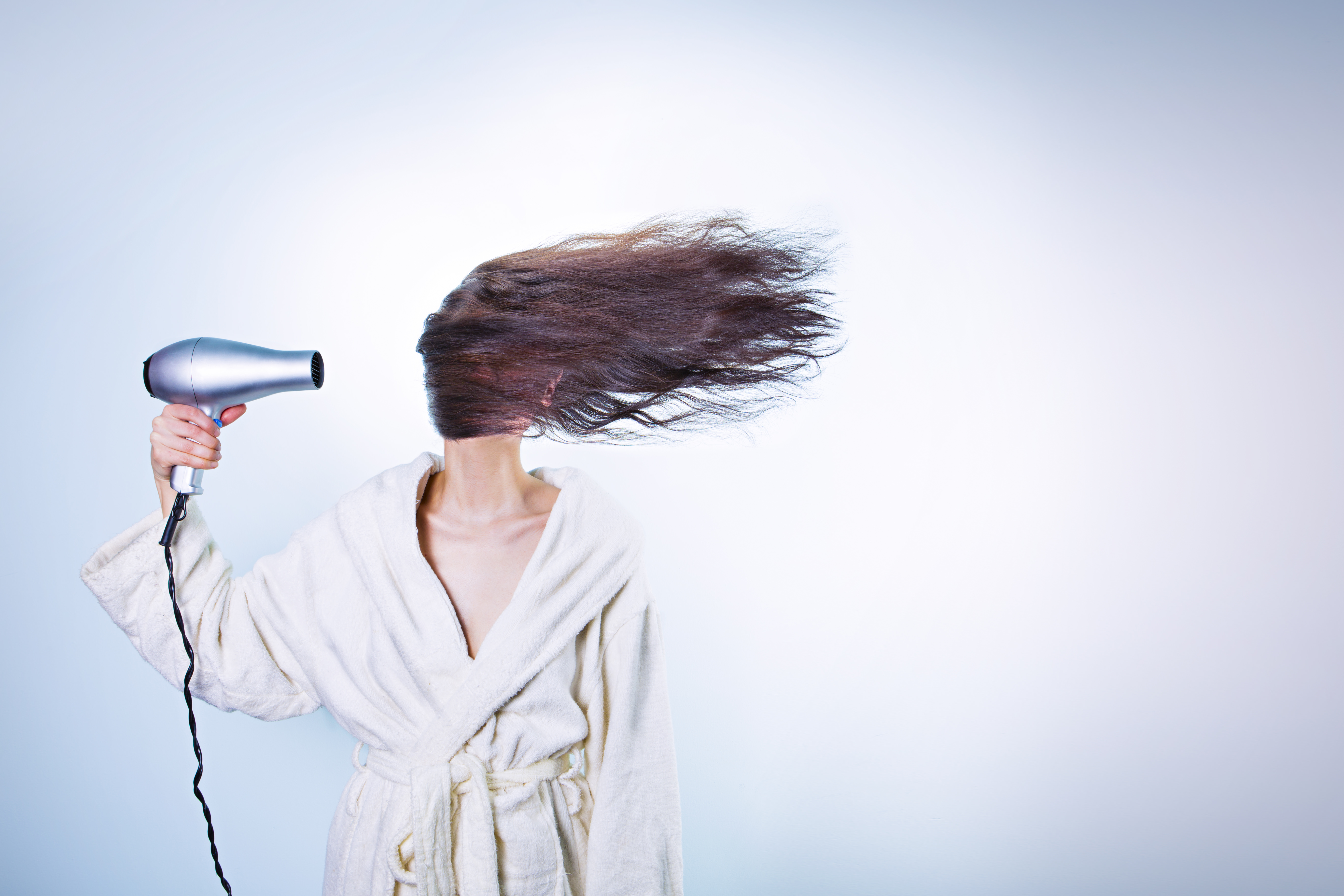 A functional hair dryer
Classic, kit or state-of-the-art hair dryer, your choice will depend on your hair and... your budget! Ideally, a hair dryer should offer several types of accessories according to your needs and the mood of the day:
thetip is to be chosen according to the nature and length of the hair. Wide, it will ensure the perfect drying of a long and thick hair. Narrower, it will be ideal on short or fine hair, or for a precise work strand to strand ;
equipped with a diffuser, the hair dryer offers a less aggressive drying thanks to an optimal and homogeneous heat diffusion. It allows an optimal sh aping of wavy or curly hair;
With the latest technology highly prized by hairdressing professionals, the ionic hair dryer is currently the most fashionable appliance. The principle is simple but extremely effective: wet hair has a positive electrical charge. By sending them negative ions, the ionic hair dryer eliminates static electricity for straightened hair, free of unwanted frizz and incomparable shine!
An ergonomic hair dryer
Finally, a hair dryer must be easy and natural to use, whether for classic drying or more elaborate styling such as blow drying. It is therefore essential to choose a light and perfectly manageable appliance, equipped with judiciously placed adjustment knobs and readily available and a cable of sufficient length. The ideal remains to have the possibility to take it in hand before making your choice, to make sure that it suitsyou fully!