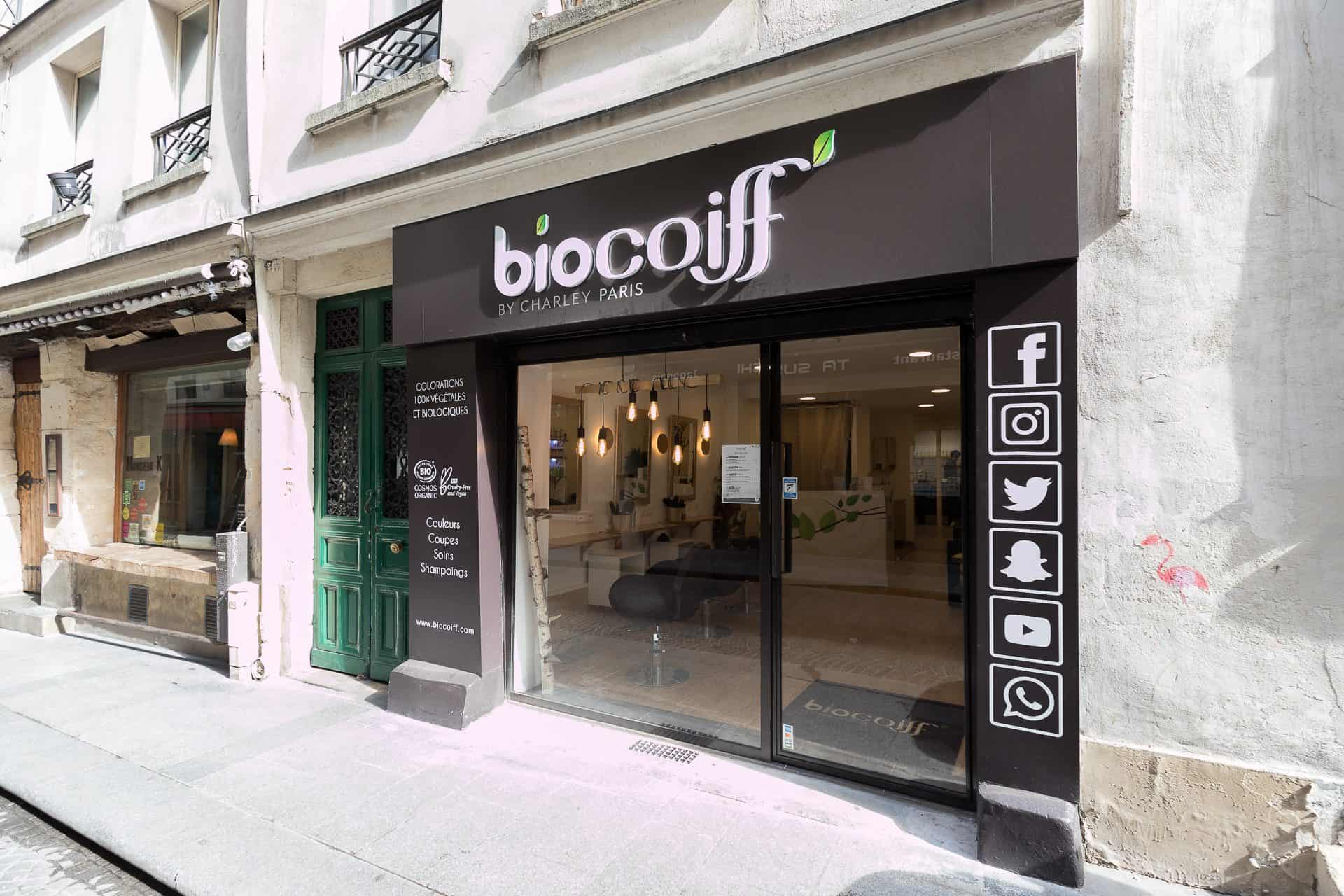 Biocoiff' Montorgueil
10 Rue Marie Stuart - Paris 2è
01 88 33 49 77
Tuesday to Saturday from 10am to 7pm
Score : 4.6/5 (229 reviews)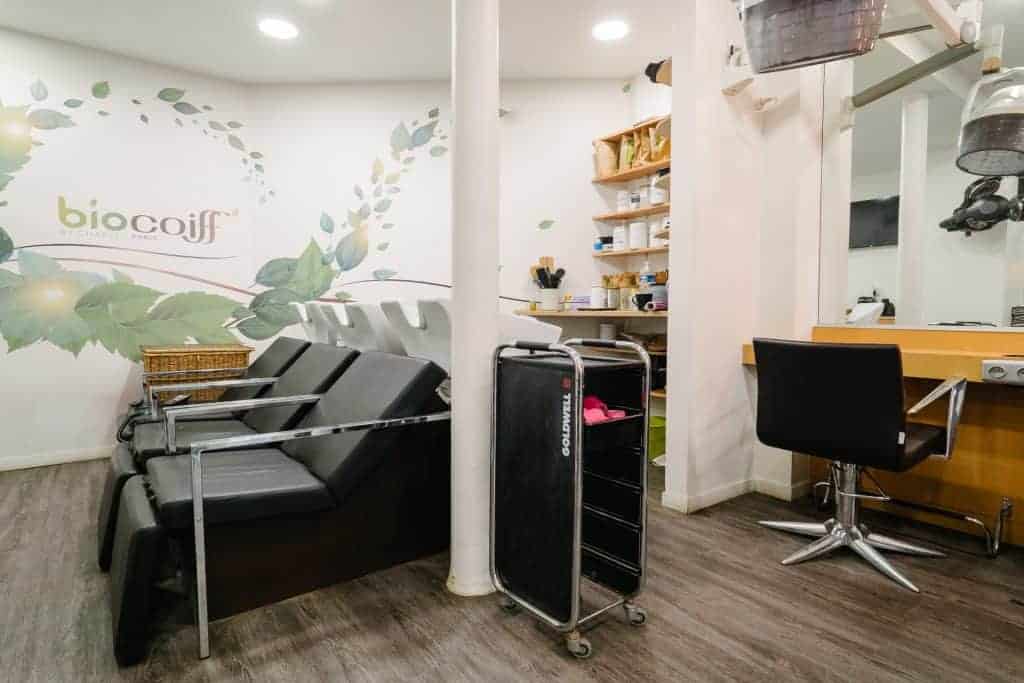 Biocoiff' Bastille
42, Boulevard Henri IV - Paris 4è
01 42 77 00 05
Tuesday to Saturday from 10am to 7pm
Rating : 4,5/5 (282 reviews)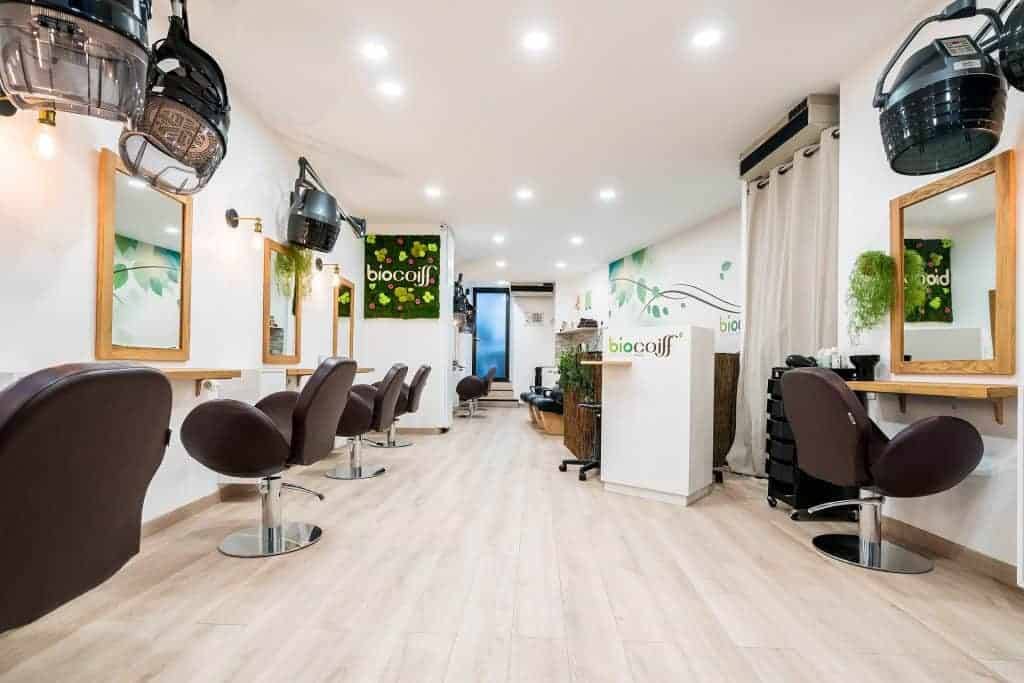 Biocoiff' Saint-Germain
5, rue des Ciseaux - Paris 6è
01 43 26 77 77
Tuesday to Saturday from 10am to 7pm
Score : 4.6/5 (174 reviews)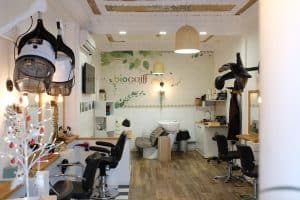 Biocoiff' Haussmann
192 Bld Haussmann - Paris 8è
01 45 61 14 05
Tuesday to Friday 10am to 7pm Saturday 9am to 6pm
Rating : 4,6/5 (298 reviews)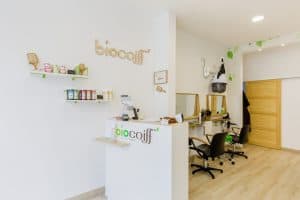 Biocoiff' Daumesnil
75 Rue Claude Decaen - Paris 12è
01 84 25 45 60
Tuesday to Friday 10am - 7pm Saturday 9am - 6pm
Score : 4.4/5 (151 reviews)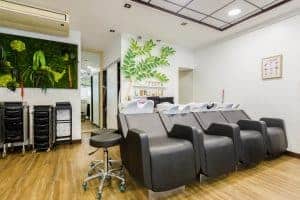 Biocoiff' Jeanne d'Arc
19, place Jeanne d'Arc - Paris 13è
01 45 85 91 09
Tuesday to Friday 10am to 7pm Saturday 9am to 6pm
Rating : 4,5/5 (248 reviews)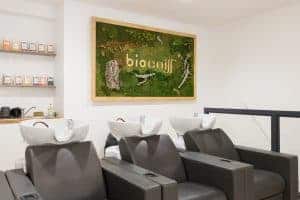 Biocoiff' Convention
188 Rue de la Convention - Paris 15è
01 45 31 50 66
Tuesday to Saturday from 10am to 7pm
Score : 4.4/5 (171 reviews)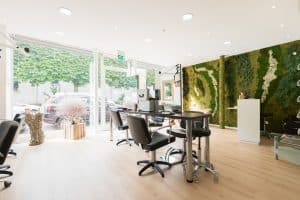 Biocoiff' Levallois-Perret
5 Place d'Estienne d'Orves
01 47 37 16 24
Tuesday to Friday 10am to 7pm Saturday 9.30am - 6.30pm
Rating : 4,6/5 (150 reviews)
highlight clay in Paris: where to go?
Do you want to boost your personality and stand out without taking unnecessary risks?
The highlight with clay is theideal alternative to the classic highlight to illuminate the hair without damaging it and to obtain very naturalhighlights .
The Biocoiff salons in Paris use this hair-friendly technique.
From thesunny effect to the ombré hair effect and strands everything is possible.
We're sure you'll be won over by the result, which will make you wonder why you didn't adopt it sooner.
What is highlight with clay?
Firstly, the relatively new technique of highlight with clay is a method of bleaching that allows hair to be lightened.
Indeed, in the case of a highlight with clay, the clay powder is mixed with oxidant (at a low volume) to allow to lighten your hair.
It does not contain PPS, SLS, EDTA, Ammonia, Resorcinol, or Sodium persulfates.
Moreover, the lightening is much more gradual and does not give the same results as a classic highlight .
Finally, the naturalhighlight type of has a significant advantage: it does not damage the hair.
For which hair is highlight with clay?
Before answering this question, let's start by going back to the technique and the active principles of this organic highlight practiced by Biocoiff' colourists.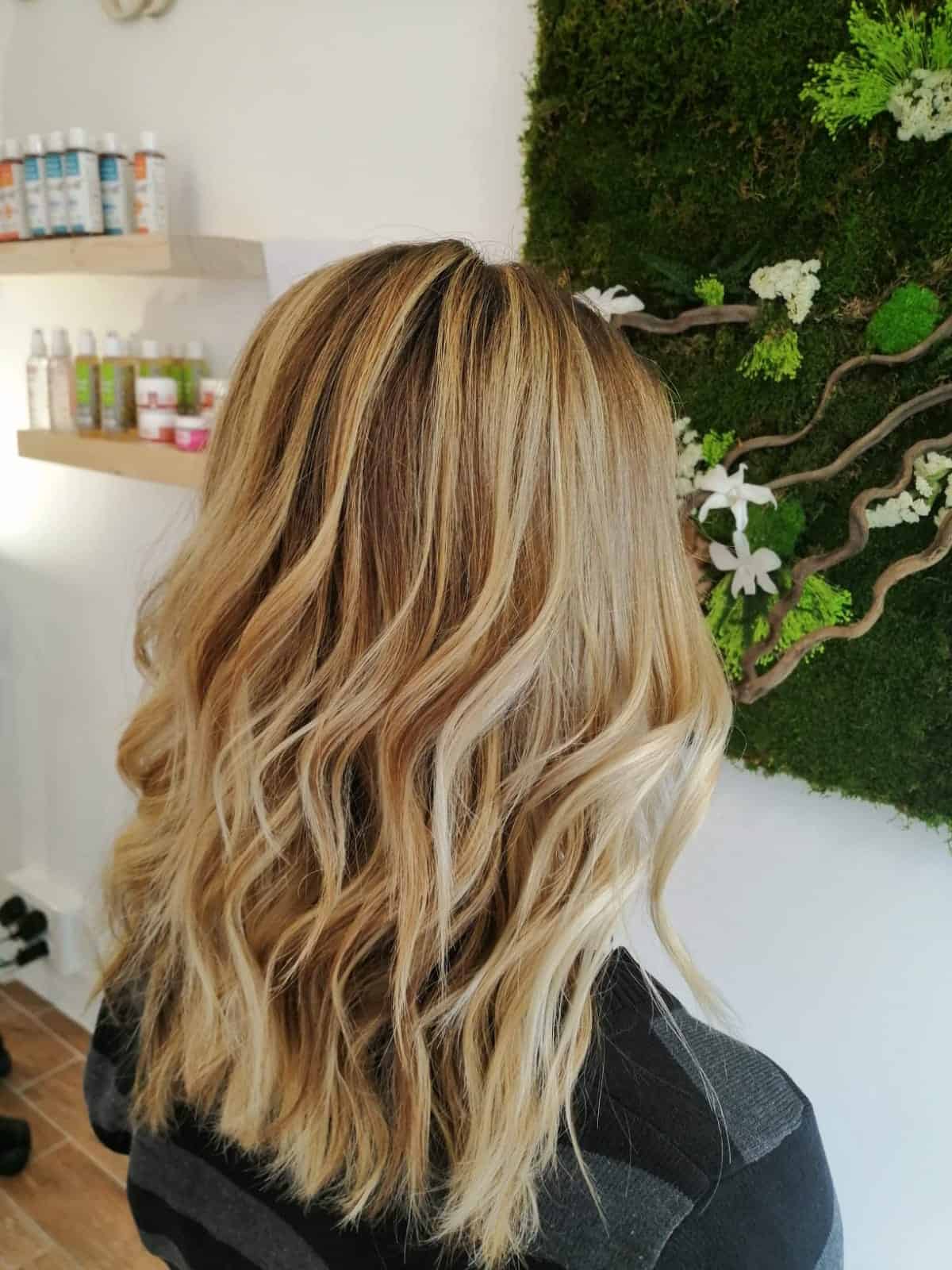 The method combines clay with a few drops of hydrogen peroxide and natural pigments to lighten the hair with a melting effect similar to that seen on hair exposed to sun and sea water.
A gentler treatment is highlight with clay.
It does not damage or dry out the fiber hair, as it does not contain ammonia or persalts that accelerate discolouration .
The strands and highlights are more natural.
This almost 100% naturalblend allows hairdressers to gain up to 6 shades.
A thorough lightening that requires a know-how in the dosage for a harmonious rendering that respects the complexion and the color of the eyebrows.
Taken to the extreme, an organic highlight allows brunettes to become blondes.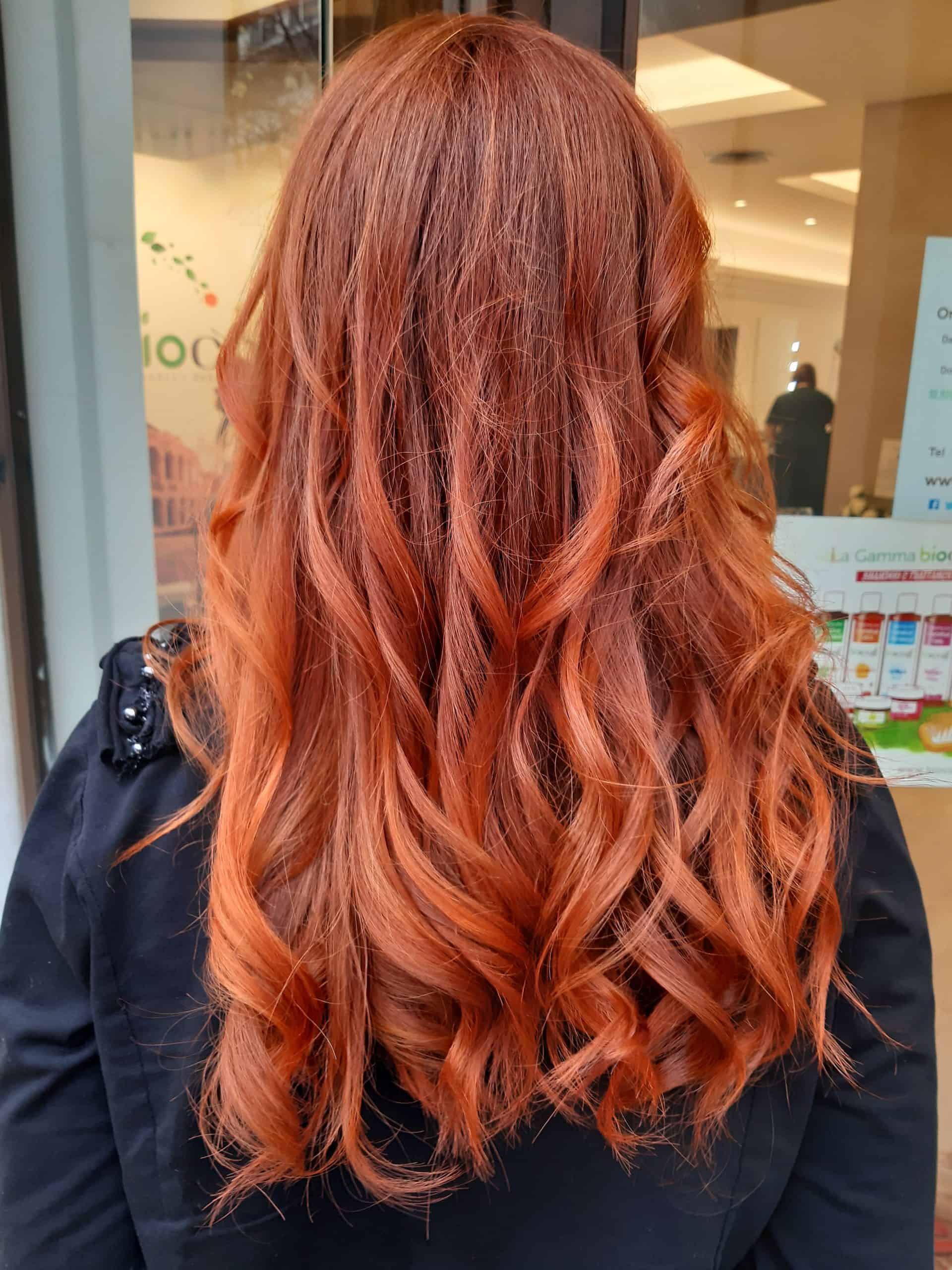 However, the aim is to stay as close as possible to your natural skin tone to obtain a result that does not look artificial.
The highlight bio works on all hair including chemically coloured hair.
The different techniques of highlight
Another virtue of highlight is that it allows colourists to achieve multiple effects on the hair.
Before leaving your head to the care of their expert hands, we choose between the three most popular types of highlight.
The ombré hair
This highlight sometimes called tye & die of hair is very trendy at the moment.
We see him all over the red carpets and we love his "I didn't have time to get my hair done" look.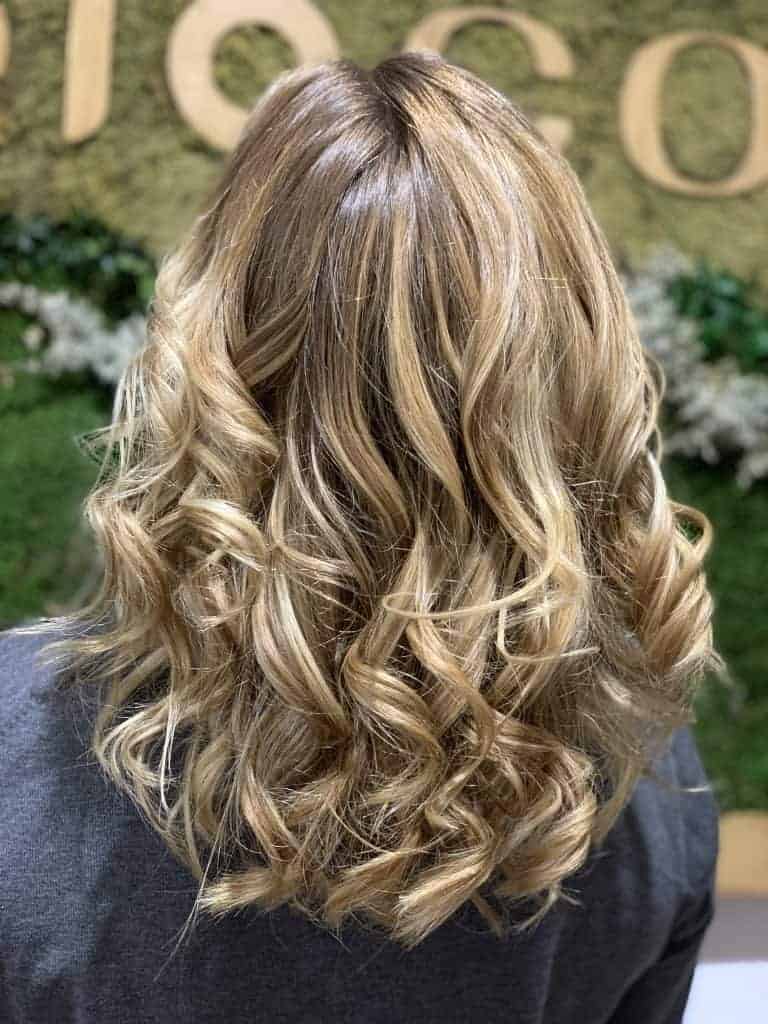 The technique consists of lightening the length and tips without touching the roots or vice versa depending on your natural color hair.
For the perfect faux-negligee look, start by cutting the hair to assess the right length to treat.
The ombré hair is a particularly successful contrast on long, wavy hair.
The highlight classic
The classic highlight consists of applying a product from coloring to thin strands on the lengths and tips.
What makes it different from ombré hair is that there is less transition between the roots and the lengths.
Without touching the roots, the hairdresser will pull up finely to blend the highlight.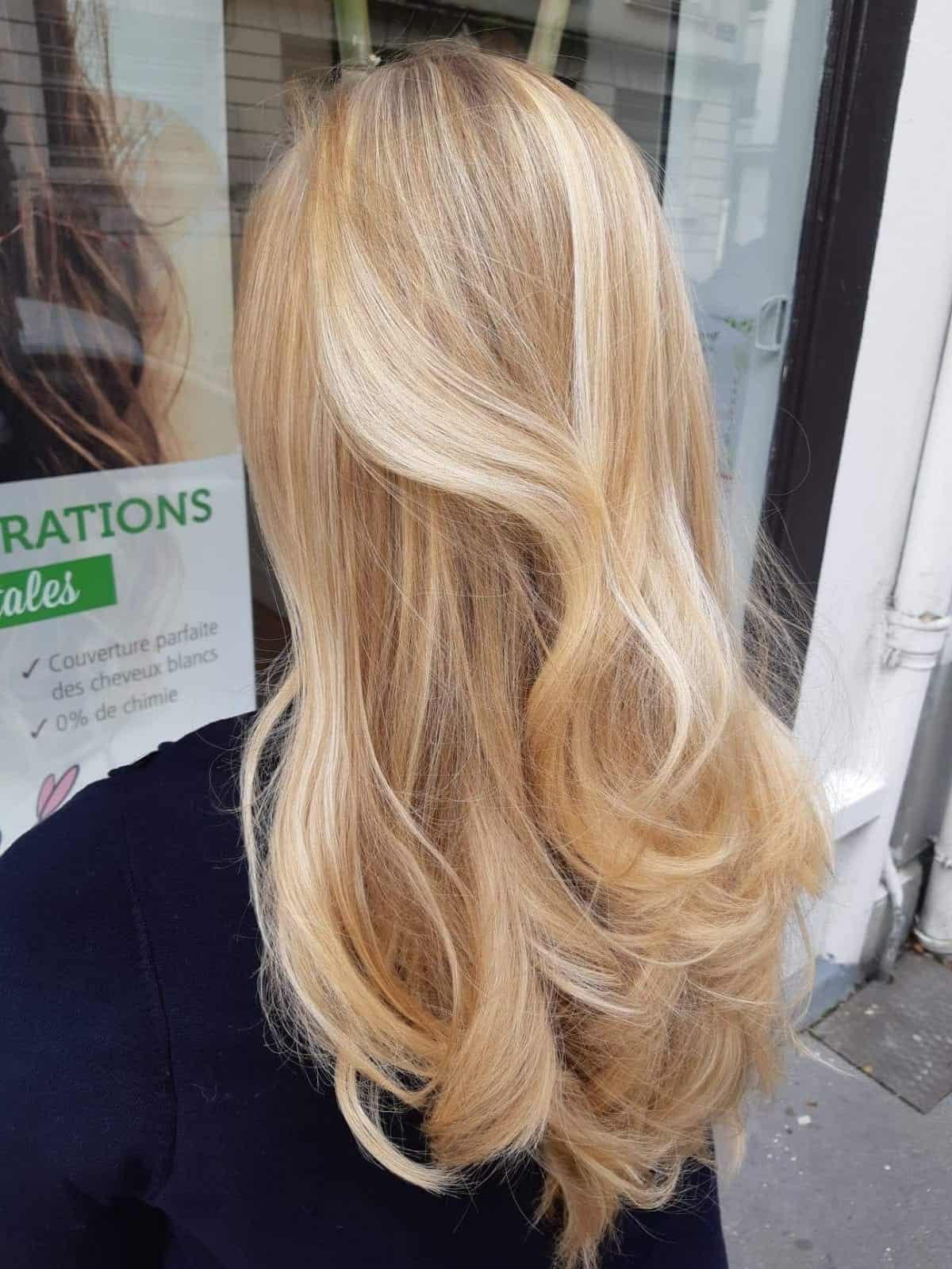 This technique gives you the famous "sunburn" effect, as naturally as possible!
Typically, a honey or goldenhighlight on a blond base or a caramel on a dark brown base is used.
For a beach, Californian or baby blonde, start with an ash base.
The strands
The classic strands consists of applying a bleaching product to thin strands from the roots to the tips.
This technique, which is carried out with classic products, dries out and opens the hair scales.
It requires care to moisturise and nourish the fiber hair.
Disadvantages that do not exist with strands clay.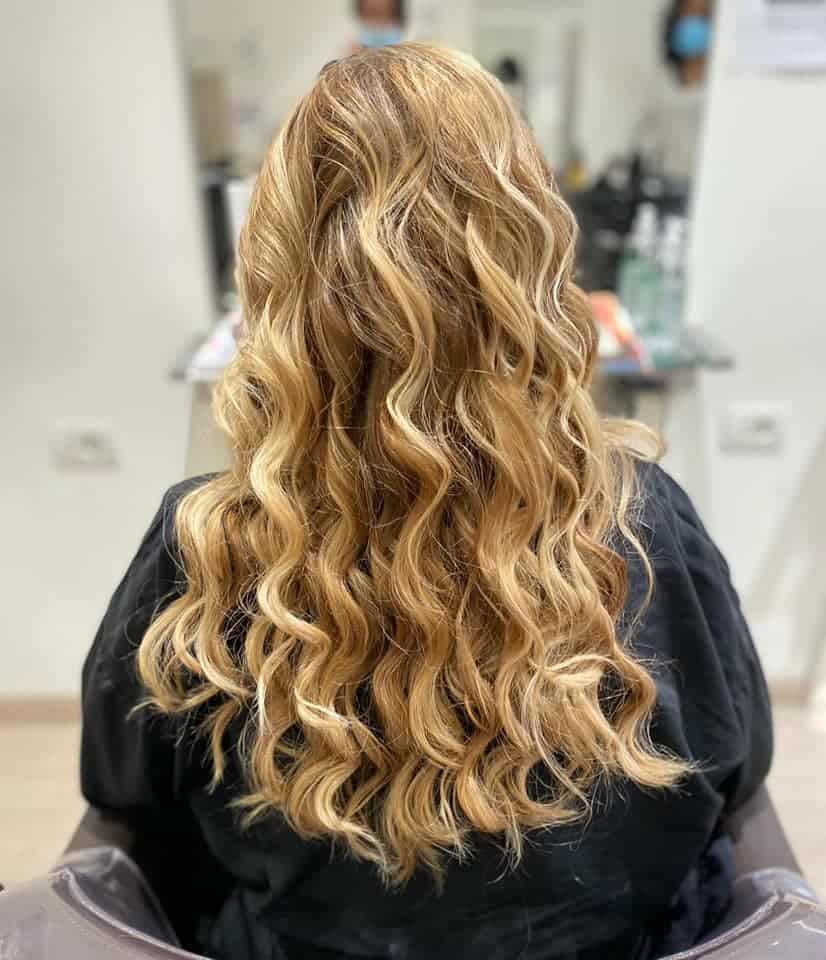 The application time varies according to the nature of the hair and the expected result.
At Biocoiff', our technicians follow up with a rinse and a Ylang care - Ylang.
The highlight or strands clay products are also recommended for people who suffer from chemical allergies or scalp irritations.
Care after a highlight with clay
The highlight with clay is applied like a traditional highlight .
It should take between 30 and 40 minutes to apply.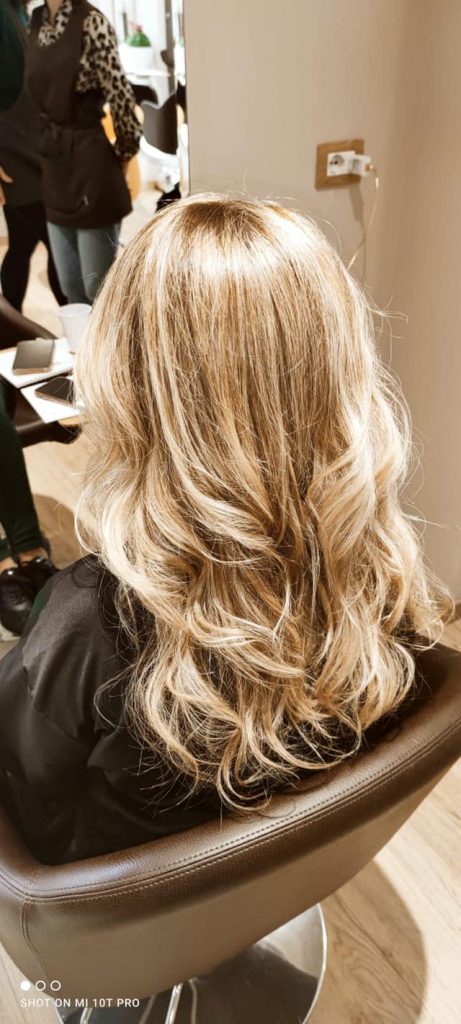 Even though the ingredients used are much less aggressive, they bleach the hair and make it slightly more fragile by dehydrating it.
Carrying out treatments to tone and nourish the fiber also allows the skating to take place color.
Geisha oil or jasmine balm will deeply nourish and moisturise the hair.
You will keep your hair shiny and supple, which will enhance your highlight.
Ready for a highlight with clay at Biocoiff in Paris?
Are you determined to change your head and boost your hair's color with an organic highlight ?
All you have to do is make an appointment with a hairdresser who specialises in colorings and natural hair care.
Biocoiff' hairdressersreceive training in the product ranges used in the salons, in addition to their professional training.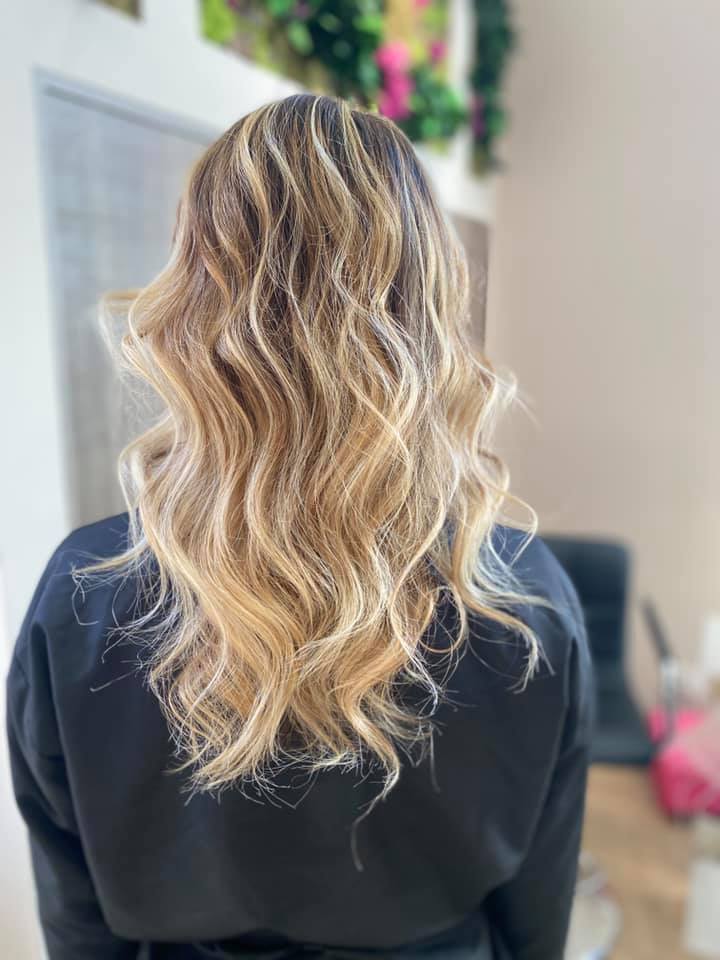 Before undertaking a highlight mineral, they will establish a diagnosis and discuss your expectations with you.
Their caring attitude and the serenity of the place reassure all those who stress about changing their color or their haircut.
Do not hesitate to visit one of our salons in Paris to get an idea and make an appointment.
There areno chemical odours to assault the sense of smell.
What is the price of a highlight with clay in Paris?
First of all, the prices charged for a highlight with clay depend on many criteria: the length of the hair, its porosity, the quantities of products necessary for the service, the additional care...
On average, it costs 95 euros for a highlight and a patina on short hair and 149 euros for a highlight and a coloring accompanied by a shampoo and a moisturizer.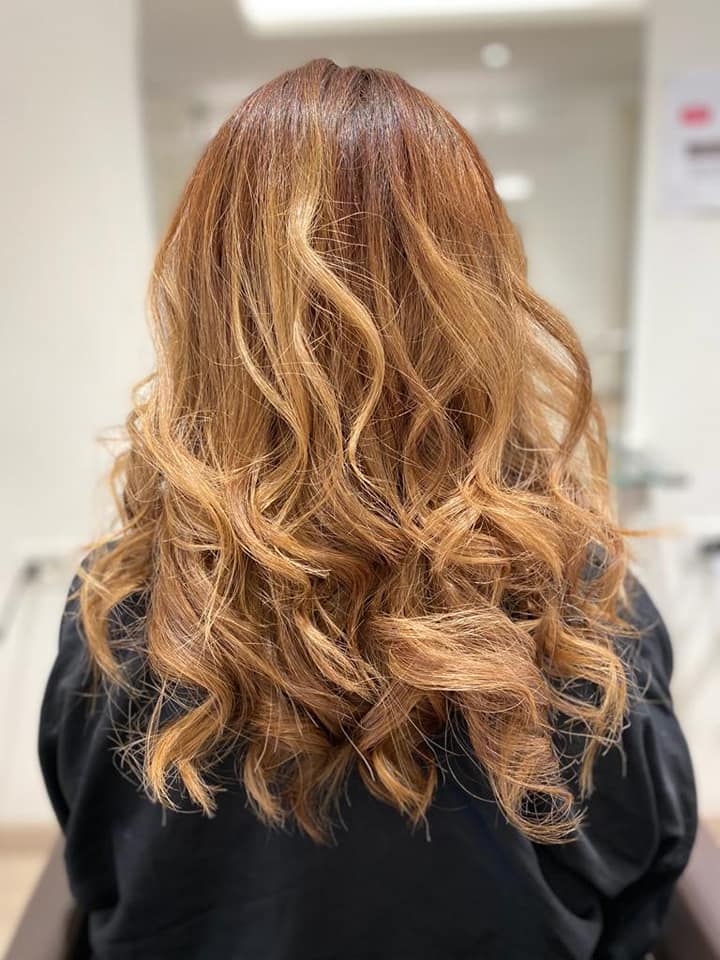 These prices can change depending on several details: the most effective way is to go to a salon and ask for a quote directly.
This is the most suitable solution.
Finally, it will allow you to have an accurate estimate of the price of the service.
Patina coloring Biocoiff' vegetal
To give your hair a copper, red or golden sheen, your Biocoiff' hairdresser may suggest a vegetable patina.
This patina, thanks to the coloring This patina, in addition to providing the intense glow you desire, will give you a care.
This plant patina is a coloring to add a reflection to the strands or highlight that you will have made previously.
It contains both dye plants and Ayurvedic plants.
These will coat and add shine to your hair.
Our hairdressers are at your service so that you will never again be without their advice and expertise.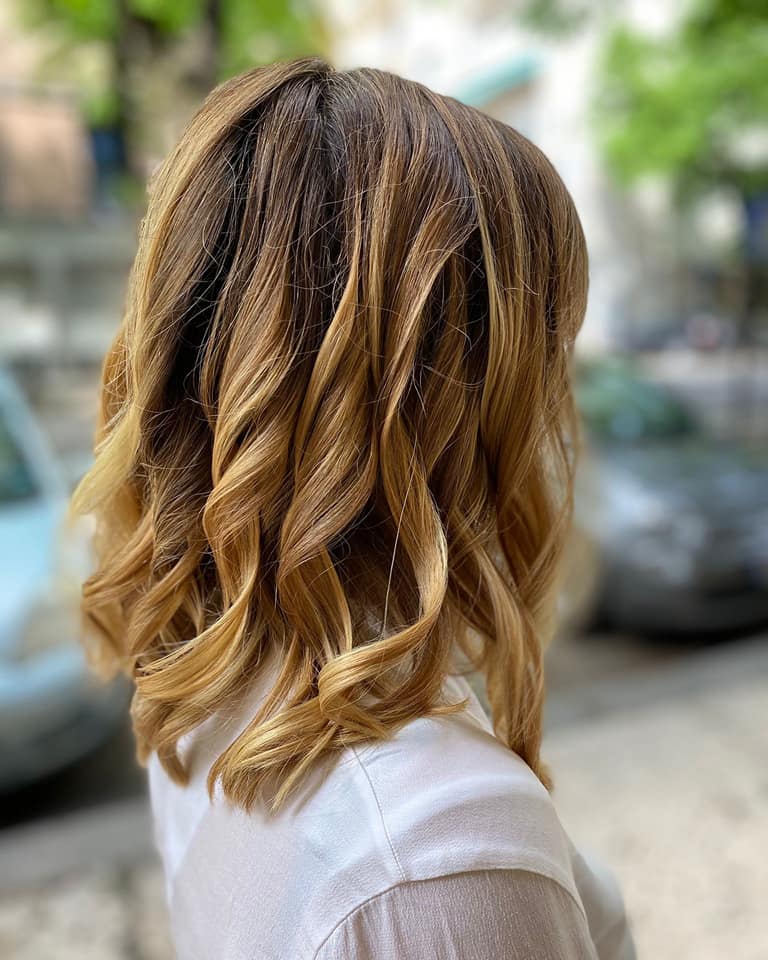 Your next coup will be at Biocoiff and we'll make sure it gets you noticed and attracts admiring glances and compliments.